Movies have a tendency to make food look absolutely scrumptious. The special effects and lighting doesn't help either. Not to mention those elusive fantasy foods that're just a little too magical for us to make. But that doesn't mean we can't try! Here's a list of some delicious foods showcased in movies that you can get yourself, whether you buy or make it.
Sweets to Betray a Kingdom For
When four siblings discover the magical world of Narnia, they end up becoming part of a grandiose war to protect the land from the evil White Witch. In The Chronicles of Narnia: The Lion, the Witch, and the Wardrobe, one of those siblings, Edmund, betrays his allies for a magical supply of sweets.
These sweets are the delectable Turkish Delights. Jelly confections encasing nuts and fruits while it's all coated in sugar. They might take a little getting used to though! You can buy Turkish Delights through Amazon, or even make them yourself.
Wrapped in Golden Tickets The delicious, candy-filled movie of Willy Wonka & the Chocolate Factory was so salivating that a whole candy company was made for it, in the same name too. But sadly no magical candy factory, with flowing rivers of chocolate, accompanied.
In the first few scenes of the movie, our protagonist Charlie buys two Wonka Bars. He devours the first one with pure joy, while the second bar has the coveted Golden Ticket needed to meet Willy Wonka himself. But the way Charlie eats that Wonka Bar makes it look so delectable. Thankfully, you can buy a Wonka Bar in nearly any store that sells candy!
The Preferred Drink for Wizards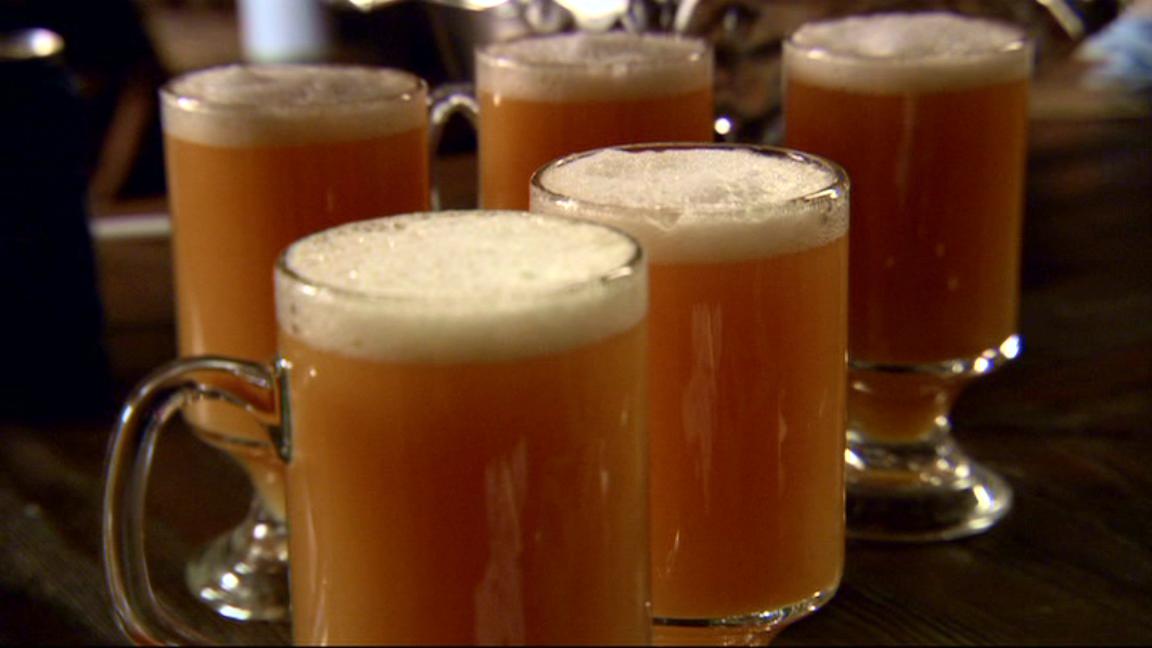 If you're an avid fan of Harry Potter, then you know about the drink known as Butterbeer. If you don't know, Butterbeer is a slightly alcoholic drink served in the wizarding world of Harry Potter. It was first shown in Harry Potter: The Prisoner of Azkaban.
You can think of it as a cross between a soda float, beer, and butterscotch. The great thing about Butterbeer is that it can be served either hot or cold, and be either nonalcoholic or with alcohol, whichever you prefer. You can get Butterbeer at the Harry Potter theme park at Universal Orlando, or make some yourself with these recipes.
A Cut of Wonderland
In Alice in Wonderland, our hero Alice falls down a rabbit hole and lands in Wonderland. she ventures around and takes in the sights of course. Alice then later happens upon a tea party being hosted by the Mad Hatter. Taking part in the tea party, the Mad Hatter cuts a teacup in half and is still able to pour tea in it. I know, crazy right?
This might not be the first food thing you think of when you think of Alice in Wonderland, but seeing that cut teacup made into a dessert beckons your sweet tooth. Not only that, but it'd be a great complement to any party, tea or not. This sweet confection you can actually make yourself, with this recipe here.
The Secret Formula You Need to Steal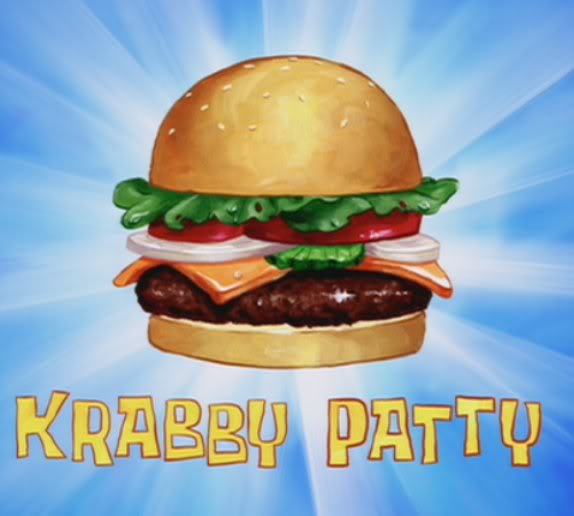 With the mass popularity of Spongebob Squarepants, it's hard not to know who he is. If you haven't, the show revolves around the wacky life of Spongebob Squarepants, a sponge who lives under the sea (in a pineapple too). He flips burgers at the Krusty Krab making the illustrious Krabby Patty, for which a movie was even made.
In the series, the Krabby Patty is a burger whose selling point is its magical secret formula. And while we don't know yet what that secret formula is, we can still make some delicious Krabby Patties that look  just like them and still taste amazing.
With a Dash of Rat
Another movie revolving around food, Ratatouille is a charming animated movie about a rat, Remy, who dreams of being a chef in Paris. He meets the garbage boy for a renowned restaurant, Alfredo. With Remy's control guidance, Alfredo joins the culinary crew of the restaurant.
In the movie, Remy makes a heavenly looking dish of ratatouille to impress a food critic. The ratatouille looks delicious enough to win anyone over, and will make you want to try some too. But if you don't want a rat making the meal for you, you can easily make it yourself.
That's my list of foods that look absolutely magnificent in movies. Are there any foods I missed, or foods you've seen that made your mouth water? Leave a comment below about the food! For movie goodness, come back here to Cinemaniacs!