The 88th Academy Awards is only a day away; tomorrow, February 28th, will premiere the 2016 Oscars. With them so close, I want to give you guys a rundown of the nominees. I don't have an opinion on every nominee, so I will offer my thoughts on who I want to win to the categories I have an opinion about.
And be sure to come back to Cinemaniacs for my reaction to the Oscars! Leave comments below for your Oscar predictions and who you want to win.
Best Picture
My Pick: Mad Max: Fury Road
Why: While The Revenant is shot beautifully and truly harrowing, Fury Road takes my win. It's the first movie in a long while that I regret not watching in IMAX 3D. Fury Road takes itself into a large scale, with expansive shots and massively sweeping environments. For those who haven't seen it, there is a scene where our protagonists drive into a (literally) mountain-high sandstorm. And the movie shows the intimidating difference in heights. But it doesn't stop there; we see these characters drive through this devastating storm while lightning rains down and sand assaults them. It's not only breathtaking but it gives you a sense of just how large this world is.
Actor in a Leading Role
My Pick: Leonardo DiCaprio
Why: I have to give it to DiCaprio for this one. Not only is he long deserving of one, but the work he put into The Revenant is just astounding. His performance in The Revenant is gripping and does drive in his character's need for revenge. But it's what he did during shooting that really earns him this Oscar. DiCaprio endured harsh, bitter colds for the 9 months of shooting; from the Canadian wilderness to the snows of Argentina. Not only that, but he actually ate a raw bison liver and stood in a freezing river to eat a raw fish. And while the sleeping-in-a-horse scene wasn't entirely real, it still makes for astounding acting.
Cinematography
Mad Max: Fury Road
The Revenant
My Pick: Mad Max: Fury Road
Why: As I mentioned earlier, Fury Road had just breathtaking shots and gorgeous visuals. The setting of the Mad Max series is a post-apocalyptic world filled with deserts and sand. Yet in this desert world, there are vibrant colors; bright blue skies, ranges of oranges and red, murky blacks, and stark whites. The cinematography of Fury Road is still a personal favorite of mine.
Directing
The Big Short
Mad Max: Fury Road
The Revenant
Room
Spotlight
My Pick: The Revenant
Why: The Revenant I chose for directing because its director, Alejandro González Iñárritu, chose to shoot the movie mainly in natural lighting. It was a tough decision, but it allowed him to take beautiful, organic scenes for his movie. But this also made it so the shooting had to be done in harshly cold environments. Though in the end, the hard work definitely paid off.
Film Editing
The Big Short
Mad Max: Fury Road
The Revenant
Spotlight
My Pick: Star Wars: The Force Awakens
Why: The Force Awakens takes my pick here because of the editing done on the movie and the dichotomy chosen for its scenes. The differences between the light and dark sides of the Force was clear yet subtle, as were with the characters.  The scene with Kylo Ren and Han had amazing use of shadows and red lighting (You know the one if you've seen it. I can't say without major spoilers though.). Not to mention the clash between Finn and Rey with Kylo; the editing here was strong too: a glowing blue versus an evil red. Scenes and shots were also cut together very well throughout the movie.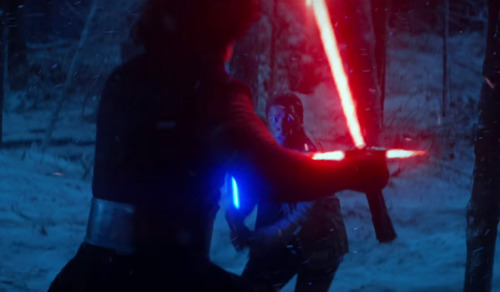 Actress in a Leading Role
Actor in a Supporting Role
Actress in a Supporting Role
Animated Feature Film
Costume Design
Carol
The Danish Girl
Mad Max: Fury Road
The Revenant
Documentary (Feature)
Documentary (Short Subject)
Foreign Language Film
Makeup and Hairstyling
Mad Max: Fury Road
The Revenant
Music (Original Score)
Bridge of Spies
Carol
The Hateful Eight
Sicario
Star Wars: The Force Awakens
Music (Original Song)
Production Design
Bridge of Spies
The Danish Girl
Mad Max: Fury Road
The Martian
The Revenant
Short Film (Animated)
Short Film (Live Action)
Sound Editing
Mad Max: Fury Road
The Martian
The Revenant
Sicario
Star Wars: The Force Awakens
Sound Mixing
Bridge of Spies
Mad Max: Fury Road
The Martian
The Revenant
Star Wars: The Force Awakens
Visual Effects
Mad Max: Fury Road
Star Wars: The Force Awakens
The Martian
The Revenant
Writing (Adapted Screenplay)
The Big Short
Brooklyn
Carol
The Martian
Room
Writing (Original Screenplay)
Bridge of Spies
Ex Machina
Inside Out
Spotlight