If you haven't checked what movies are out right now, then you've come to the right place! There's some solid movies out this week, and many worth checking out. A little bit for everyone really, especially with Valentine's tomorrow. Single? Got a hot date? Or just on a family outing? No matter your case, there's always a movie for you!
Yes the movie that's meant to revitalize the classic comic book character on the big screen. And oh boy, what a thrill ride it is! Critics are already giving it high reviews and praising it for it's accurate representation of the character (at least this time around). And Fox Studios has already greenlit a sequel!
Deadpool himself is a very iconic Marvel comic book antihero with a heart of gold who frequently breaks the fourth wall. He's a mutant (ala X-men) with the power of regeneration and healing, with some amazing fighting, sword, and gun skills. His first theatrical appearance was in the not so good X-men Origins: Wolverine, where they botched Deadpool horrendously.
The current movie looks to right that wrong. Ryan Reynolds reprises his role as Wade Wilson, aka Deadpool. The movie serves as an origin movie for the character, as he struggles with cancer and looks to save his significant other. Just in time to be the Valentine's Day blockbuster hit. I myself will be watching this tomorrow on Valentine's and oh am I ecstatic! If you haven't already, check out the trailer here.
For those of you wanting to celebrate the single life, then this movie is for you! Alice, played by Fifty Shades of Grey's Dakota Johnson, dumps her long-term boyfriend to move to NYC and live the single life. While working as a paralegal she meets her coworker, Robin (played by Pitch Perfect's Rebel Wilson). She's a wild party animal,  who Alice befriends to join in her partying.
Robin introduces Dakota to the party life. Drinks, parties, and meaningless flings! What else can you ask for when you're single? Two other women join their voracious partying: Alice's sister Meg (played by Leslie Mann) and serial dater Lucy (played by Alison Brie). And a few male character are thrown into that nux as well.
The movie, which got mixed reviews, was received as a rather progressive movie. The happy ending for the single life isn't to end up with someone, but help reassure people that being single is alright. Check out the trailer here!
Yes that's right, Kung Fu Panda is back. It's been out for a few weeks now, but it's still around for Valentine's. And a good movie to go on a family outing to, especially for the kids. Just some good, wholesome fun.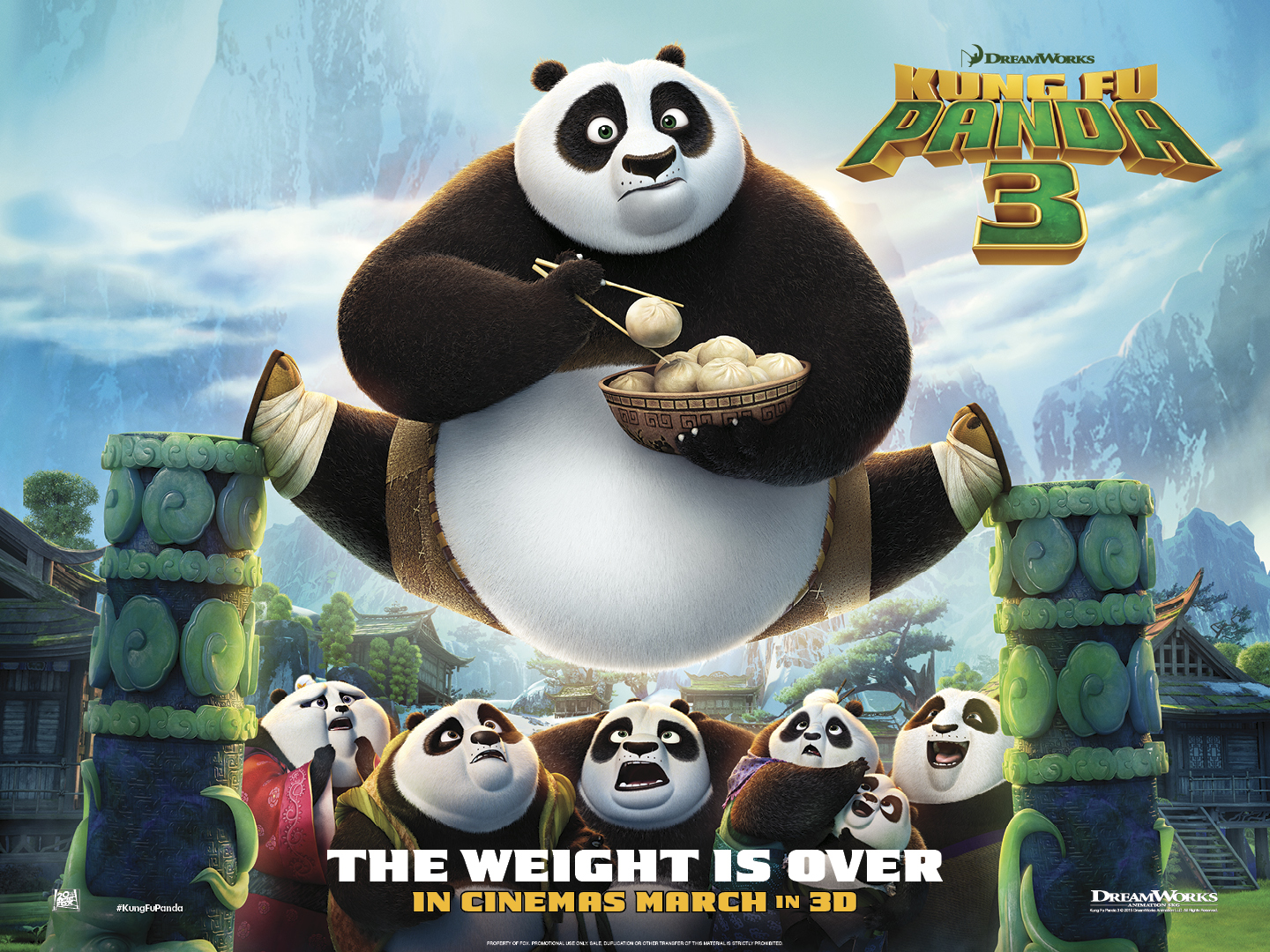 Jack Black returns to his role as Po, the dragon warrior. This time around, Po meets his long lost father and must train a village of clumsy pandas into martial arts fighters. Together they must take on the villainous Kai (played by Whiplash's J.K. Simmons), a supernatural fighter who has the power to steal others' energy.
If you're looking for just a fun, innocent movie to watch then this is the one for you! Check out the trailer here.
A movie that no one really expected for Valentine's, but still looks to please. While not the best reviewed by critics, it still looks to be some good zombie fun. Definitely a movie to watch if you like zombie movies, or classical literature!
Based on the novel by the same name, the movie is exactly what you think it to be. A crazy mashup of the classic Pride and Prejudice with zombies thrown into the mix. It's set in 19th century  England, where a zombie plague has turned the area into a warzone. Our protagonists here are Elizabeth Bennet (played by Lily James) and Colonel Darcy (played by Sam Riley).
The two meet at a ball, but don't particularly like each other. But of course zombies ensue, so our two heroes will begrudgingly band together to kill the zombie hoards and save their friends. If you haven't seen it, here's the trailer!
There you have it guys, some good movies to check out this Valentine's Day! And whether you're on your own (nothing wrong with that!) or bringing your special someone, do the right thing and go to the movies.  There's always something to watch! Happy Valentine's everyone!